"Tuskheads ability to grab his listener's attention through his personally crafted lyrics is a testament to his songwriting strengths."
~ Buzzmusic
When an artist is in deep contact with his music and truly believes in his creation, that music becomes Art. In the overcrowded and frenetic nowadays music scene, it is hard to find artists who take the time to create timeless songs, meaningful and emotional. 
Patrick van Zandwijk, aka TuskHead, is a talented musician, singer, and songwriter whose sound is unique and distinguishable. Tuskhead shapes his sound, incorporating a blend of genres that, perfectly balanced, create that distinctive sound and emotional vibes that are his trademark.
TuskHead has the gift of turning dreams and emotions into memories and feelings, which only great artists have.
Music's limitless creative arc is being presented through the captivating verses of country, bluegrass and pop by artist TuskHead.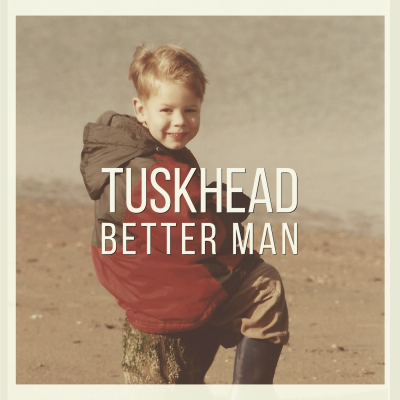 Walking in circles, day after day
I guess these things can't stay the same
Our final kiss turned into tears and pain
Closing the door and walking away, forever
But I'll be a better man
From now until the end
Grief shapes you in a way
You got to understand
This was not my plan
But fate won't let me stay
Part of you dies, when love fades away
Jus remember it will regenerate
From the ashes, the dark and grey
Love will once again find a way
But I'll be a better man
From now until the end
Grief shapes you in a way
You got to understand
This was not my plan
But fate won't let me stay
I struggle with myself every now and then
Because when I come home I see an empty bed
The feelings fly, but the memories remain
Love will once again find it's way
And I'll be a better man
From now until the end
Grief shapes you in a way
You got to understand
This was not my plan
But fate won't let me stay
SIGN UP FOR MY MAILING LIST